Cross Atlantic Capital Partners invests primarily in equity securities of promising early and mid-stage companies. Central to the firm's investment decisions is the presence of patented intellectual property and/or proprietary specialty know-how and a superior management team.
Sample of Exited Investments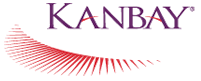 Kanbay was an early leader in multi-shore development to clients in the financial services and consumer goods sectors.
Kanbay was acquired for $1.27 billion in 2007 by Capgemini.
NetSuite is the world's leading provider of cloud-based business management software for over 20,000 customers manage core processes with its single, fully integrated system covering ERP/financials, CRM, and more.
NetSuite completed its IPO in December 2007.
Navini Networks, Inc. is a provider of wireless broadband infrastructure technology for service providers seeking to provide high-speed broadband connectivity in regions not served by wireline technologies.
Navini was acquired by Cisco in October 2007.
HMS uses Big Data technology and domain expertise to help its clients comply with evolving federal and state laws, reduce operational costs and maximize market opportunities.
​
HMS was sold to LexisNexis in December 2014.
Please reload
GAIN Capital is a leading independent provider of online foreign exchange services. Gain is now one of its industry's largest firms and services clients in more than 140 countries.
GAIN completed its IPO in December 2010.
Basin Water designed built and implemented systems for the treatment of contaminated groundwater.
Basin Water completed its IPO in May 2006.
Envestnet is a leading provider of integrated portfolio, practice management, and reporting solutions to financial advisors and institutions.
Envestnet completed its IPO in July 2010.
First Service Networks is a data-driven on-demand and scheduled multi-site facilities maintenance and repair specialist with clients in industries ranging from restaurant and retail to transportation and logistics.
In 2015, XACP sold its shares as part of an investor buyout.
Please reload
Ecount's extensive payment platform, and its proprietary prepaid technology, provided customized prepaid programs for companies looking for a simple, convenient, and cost effective way to deliver payments.
Ecount was acquired by Citigroup in 2007.
BPLG provides electric utilities around the world with a suite of smart grid solutions for advanced distribution automation from substations through customer premises.
BPL Global was acquired by a division of Danaher Corporation in August 2013.
Infoblox delivers actionable network intelligence to enterprise, government, and service provider customers globally. As the industry leader in DNS, DHCP, and IP address management, Infoblox provides control and security so organizations can increase efficiency, reduce risk, and improve customer experience.
​
infoblox completed its IPO in 2012.
Vebnet specializes in creating employee benefits solutions combining market-leading technology and award-winning services for a range of sectors.
Vebnet was acquired by Standard Life PLC in September 2008 for approximately £24.2 million.
Please reload
Sample of Current Portfolio Companies
Interactions is truly transforming the world of customer engagement and its patented technology is deployed by some of the world's biggest brands and is empowering customer care organizations to assist in sales, technical support, and service.
Sagence is a management consulting firm advising clients in information-intensive industries. The firm specializes in data management and analytics and in the acquisition, evaluation, and development of critical data assets.
Rubicon develops high-quality sapphire substrates for use in LED applications and in silicon-on-sapphire RFICs, and sapphire products that are used for windows and lenses in military, aerospace, sensor, and other applications.
Please reload
Rootstock Software is a proven provider of powerful Cloud ERP manufacturing, distribution and supply chain solutions that enable manufacturers and distributors to cut costs, improve processes, and increase revenue with minimal IT infrastructure investment.
Amber Road provides Global Trade Management technology solutions for importers, exporters, and logistics service providers for over 15,000 users in 70 countries, including for major customers Walmart and Apple.
Lightning Gaming is one of the most exciting gaming companies in the United States. It specializes in the design, manufacture, and marketing of electronic gaming equipment and innovative games to the casino industry using state of the art technology to ensure that its games are fun and exciting for players and profitable for casinos.
Profectus is a clinical-stage vaccine development company pioneering a major evolutionary step in the design and development of preventive and therapeutic vaccines for infectious diseases and oncolytic vaccines for cancer immunotherapy.
Please reload
With competitive pressure accelerating, today's service providers rely on Openet software to evolve business models around networking smartphones, M2M devices and third party services. More than 80 of the world's largest service providers in 30 countries use Openet's high performance software.
InsPro Technologies offers InsPro Enterprise, an end-to-end, web-based policy administration system used by insurance carriers and third-party administrators. This single technology solution is used to manage all insurance processing requirements supporting multiple product lines as well as hybrid products for both group and individual policies on a single web-based platform.
Voxware helps organizations with teams who are on the move more effectively receive, act on, and communicate critical information. By employing its hands-free voice solutions, employees safely, accurately, and quickly complete tasks, thereby increasing productivity while reducing costly errors.
Please reload